ABOUT US
Hougarden is an internet-based technology and media company that launched in Auckland in 2011. We are the most influential professional Chinese information platform in New Zealand. Our mission is to help improve the quality of life for expat Chinese people. Our vision revolves around our exceptional innovation in information and technology, while our goal is to become the most convenient and front-of-mind China information platform in New Zealand and Australia. Our primary focus is the real estate industry. We provide instantly up-to-date and comprehensive property listings and real estate information in the Chinese language for users in New Zealand and overseas. Over the last eight years, we have grown our customer base through various communication channels including our app, website and WeChat Official Account which is integrated with other platforms that encompass real estate, news, motors and other categories of interest.
PLATFORMS & USERS
APP
The Hougarden app is the most popular Chinese mobile app in New Zealand.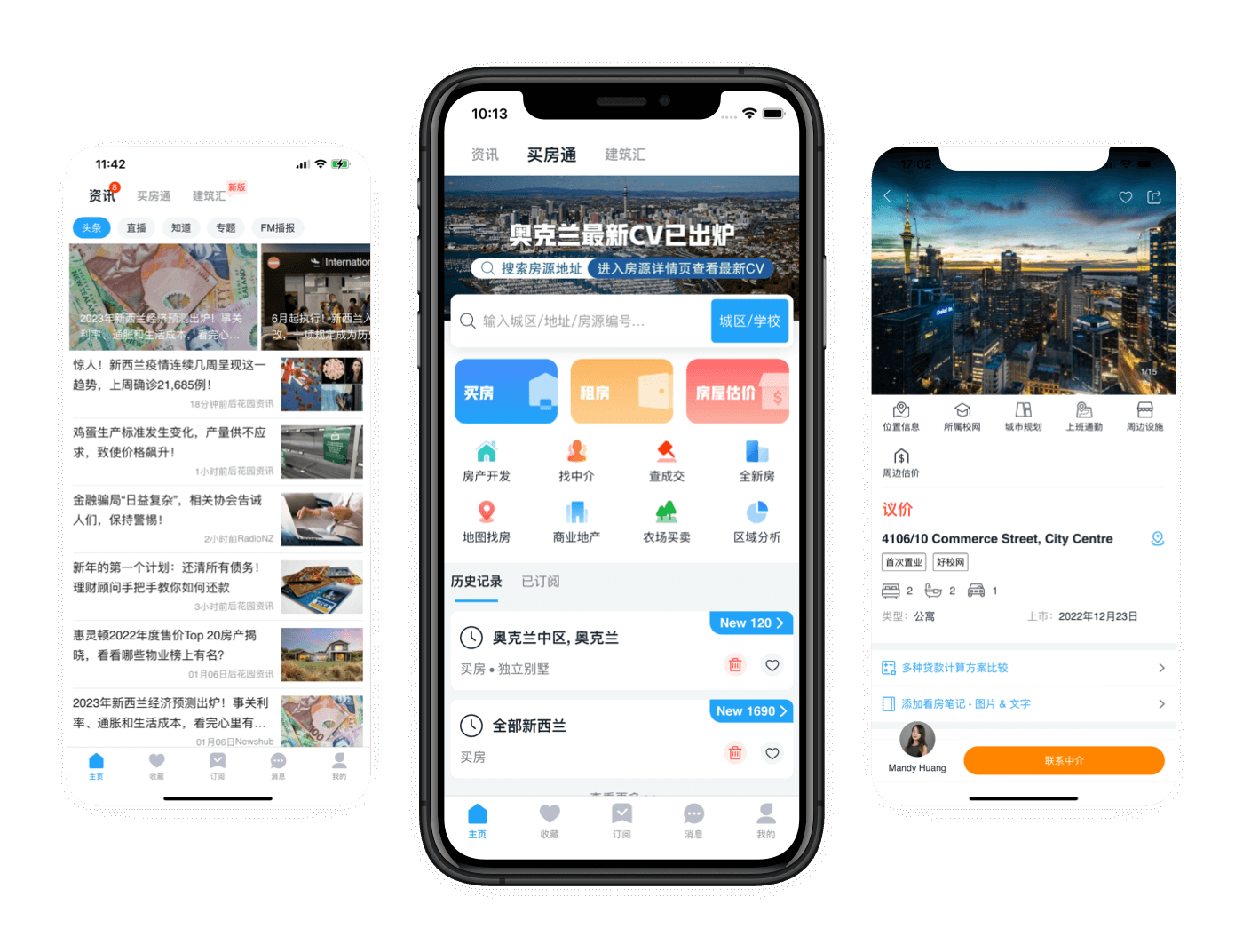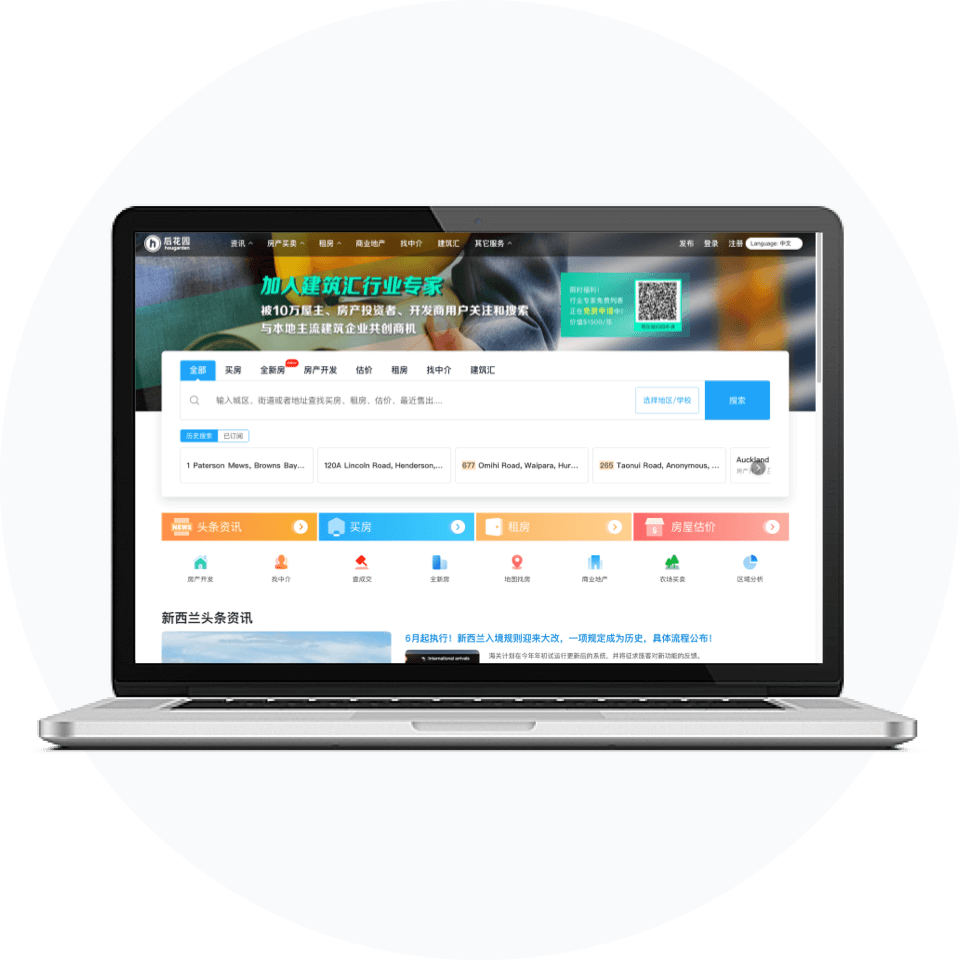 WEBSITE & MOBILE SITE
The Hougarden website is the most comprehensive Chinese real estate, motors and financial information portal in New Zealand.
WECHAT OFFICIAL ACCOUNT
Hougarden's WeChat Official Account is New Zealand's number one real estate, financial and lifestyle media platform for Chinese-speaking users. We use our WeChat Official Account to gather and share the latest, most comprehensive real estate information in New Zealand in the Chinese language.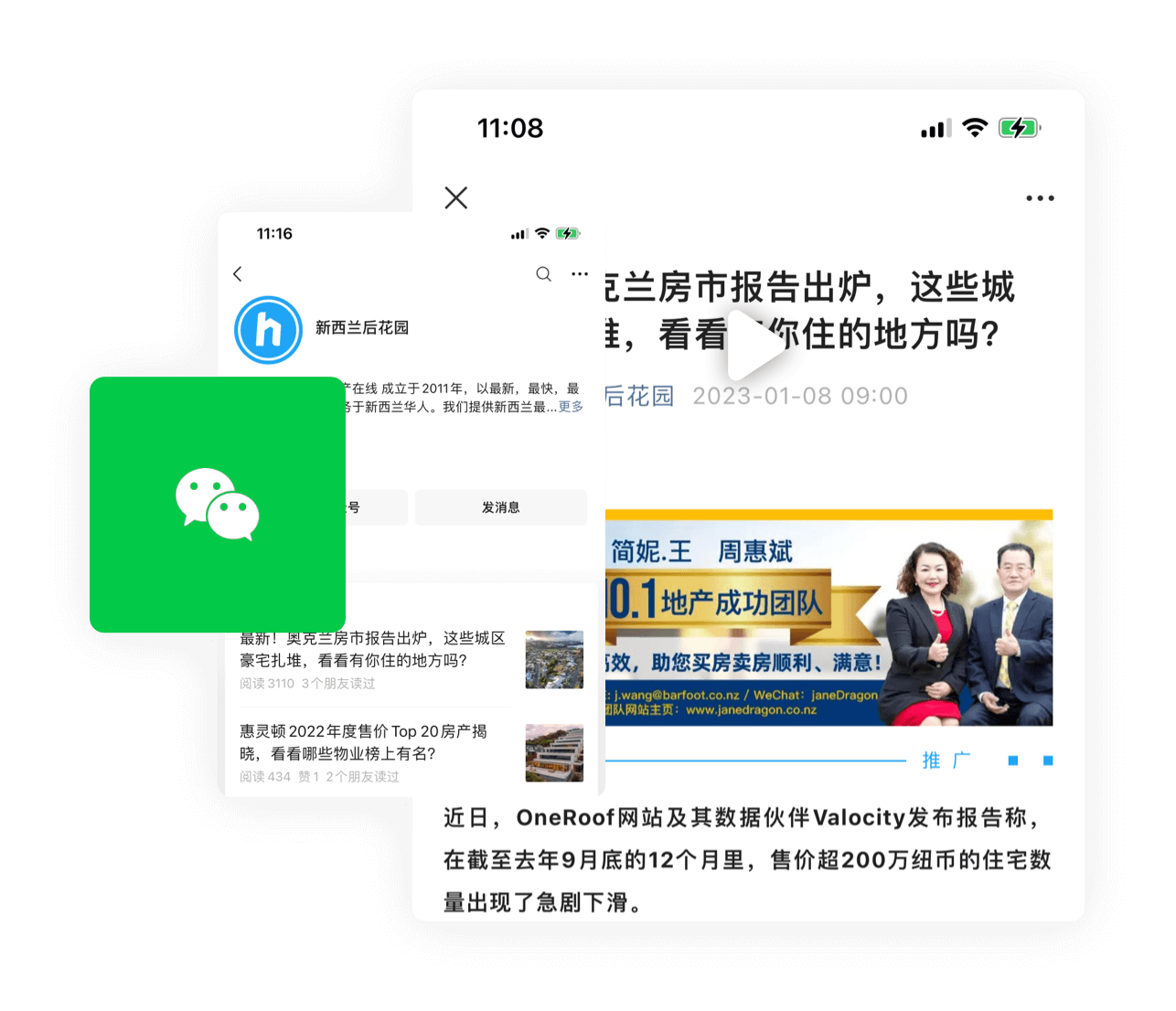 USERS
Our users are typically high-end with plenty of disposable income who focus on living a high-quality lifestyle.
Approximately 80% of our users are from New Zealand. More than half of the users belong to the 25-34 and 35-44 age groups.
According to third-party research, our users are particularly interested in information concerning real estate, finance, tourism, Education, and immigration.
Travel
Male 55%    Female 45%
TOP FIVE INTERESTS
Financial & Investment Services