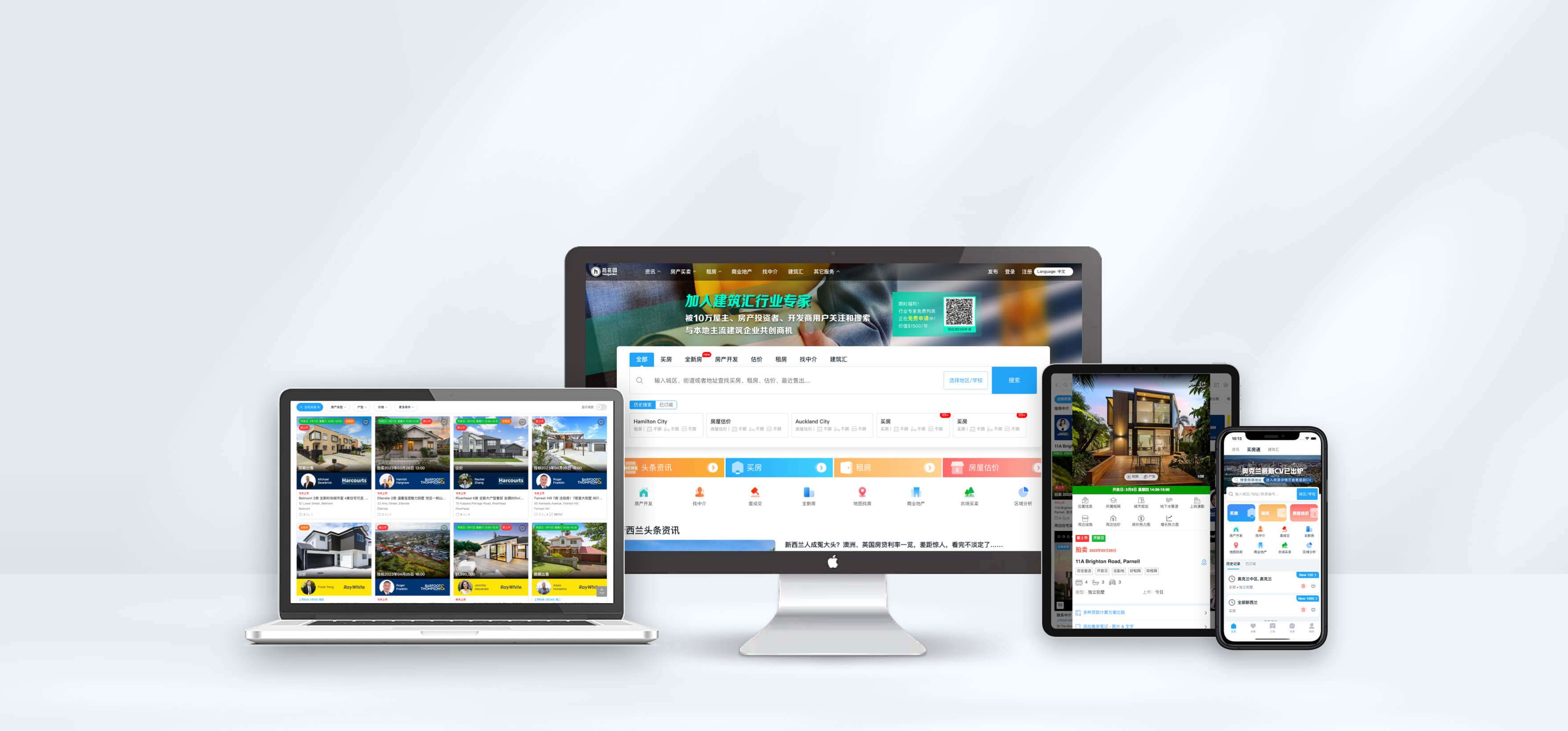 HouGarden.com
Take a stronger position to win the Chinese Market

WHO WE ARE
HouGarden.com is the largest property portal in New Zealand targeting the Chinese-speaking market.
WHAT WE DO
Offer comprehensive properties' information at every level to the landlords, home buyers, investors, and developers of the market that are easy to navigate.
WHY CHOOSE US
For over 12 years, we have provided professional real estate information services, and have accumulated a large number of quality loyal customers.
Our stories
2020
Hougarden 3.0 was launched. When combined, our innovative product features make Hougarden a professional and smart platform that enhances the overall user experience.
2019
We changed the name of our WeChat Official Account to New Zealand Hougarden so we could share richer and more comprehensive content with our client base.
2018
We worked alongside New Zealand media company NZME to launch OneRoof, a real estate platform communicated in English.
2017
Hougarden 2.0 was launched. We optimised the app and website features to improve the user experience.
2016
We established our second research and development centre in China to further develop our online technology.
2014
-More than 65,000 users installed the Hougarden app. Our number of WeChat Official Account followers hit 32,000.
-The Hougarden app launched on iOS, Android and other applications.
2012
-We launched the Hougarden WeChat Official Account.
-Hougarden.com launched, becoming the number one online marketplace for Chinese-speaking property buyers in New Zealand.
2011
-Hougarden was founded in Auckland, New Zealand and our first research and development centre opened.
-We started a partnership with realestate.co.nz, focusing on the New Zealand real estate industry.